30 Days of KDramas Challenge, Bonus Days
Most memorable k-drama date
Where there is a K-drama main couple, sooner or later, they go on a date. Sometimes it makes for hilarity, sometimes for cheesiness, sometimes it makes you go awwwwwwww and swoony inside. [Hmph, I've realized that when the couple is part of an ensemble, they don't get an official first date, they just go out at odd times.] Let's look back at what qualify for what may just be the most adorable k-drama dates ever.
For Jin-ho and Gae-in in
Personal Taste
, I liked the "Charlie Chaplin" date better than the formal ice rink one, even when they were just friends then-- mainly because Gae-in crossdressed, thinking that Jin-ho was gay.
My former favorite was Eun-sung and Hwan's "last date" in
Shining Inheritance
, although at that time Eun-sung was taking a leaf out of Jan-di's book when she suggested the date. The main awwwww factor there was, of course, Hwannie.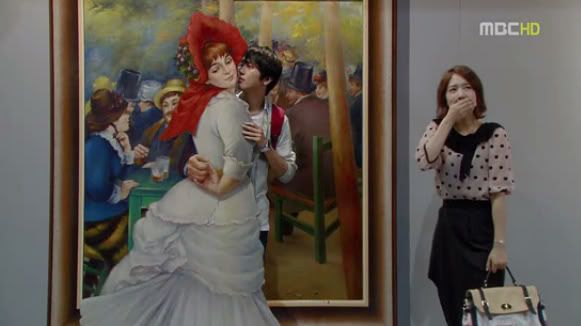 What is this, Shin, I don't even...
I say former, because something else recently trumped it! A date at a museum where you could interact with the artworks made for much awesomeness and cuteness between the two main characters. I'm talking, of course, about Shin and Kyu-won's first date in
You've Fallen For Me / Heartstrings
. Sigh, swoon, dreamy eyes.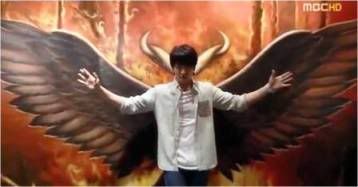 Shin, that thing has horns in addition to its wings.
What are you trying to say?
Other bonus days:
Your favorite plot/ending twist
Favorite line/s by a supporting character
Best hyung
Best noona
Best oppa
Most unforgettable sisterhood.
Most unforgettable bromance.