30 Days of KDramas Challenge
Day 04: Your Favorite Male Third Wheel Character
Ah, the guys who gave me second-lead syndrome, who are they? :D
Short list: Yoo Min-hyuk,
Full House
; Edward,
Taming of the Heir/Invincible Lee Pyung-gang
; Park Jun-sae,
Shining Inheritance/Brilliant Legacy
; Moon Jae-shin,
Sungkyunkwan Scandal
; Kang Shin Woo,
You're Beautiful
.
Why are the guys often in love with the female third wheel and fight over her then afterwards fight over the heroine? Such copycats! I'm looking at you, Min-hyuk-sshi. But because you're so cute, you get on this list.
Edward-sshi, I felt so sorry for you when Pyung-gang turned you down for On-dal. Not that I didn't grow to appreciate him in the end, but still-- that was one of the few times when an alpha male (two alpha males in fact, I'm not forgetting Young-ryu) got smacked down by a beta who had destiny on his side, so it was sad. Jun-sae oppa and Jae-shin-ah, I have to take my hat off to you. You followed her around like a puppy dog and was always there for her, and in the end she wasn't meant for you, but you were there for her anyway. Well, at least, I like to think you might have found happiness with Hye-ri and... ohai, Yong-ha darling.
And the award goes to... Shin-woo hyung, who broke my heart. He was always there for her, even though she didn't know he knew she was a girl, and she never caught on to all the little gestures he made. I like to think that
in another universe
, he gets the girl.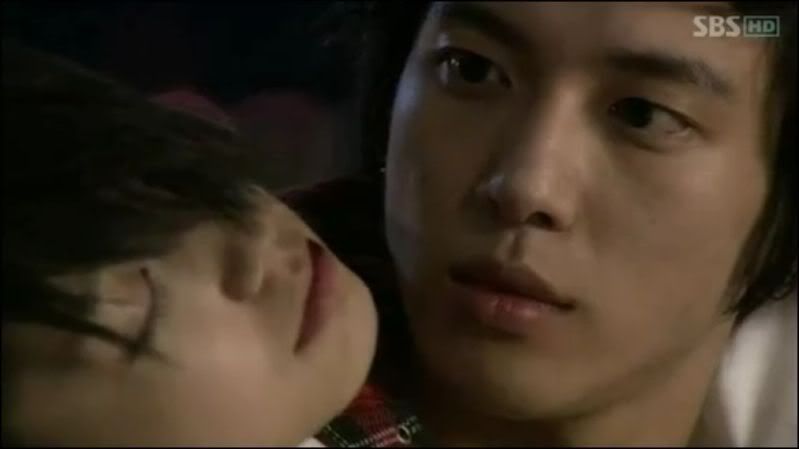 He realizes there's something different about this one...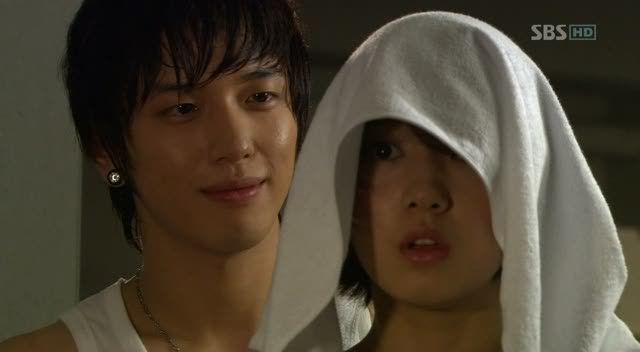 Now you can go out without looking at them;
hurry, I can't take a bath if you're here.
...And she never caught on.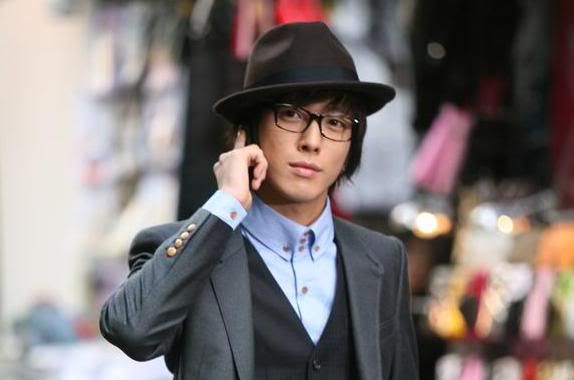 Turn around...
Day 05: Your Favorite Female Third Wheel Character
Day 06: Your Favorite Song from a Kdrama OST
Day 07: Your Favorite Line/s by a Male Lead Character
Day 08: Your Favorite Line/s by a Female Lead Character
Day 09: Your Favorite Line/s by a Male Third Wheel
Day 10: Your Favorite Line/s by a Female Third Wheel
Day 11; Your Favorite Dialogue
Day 12: Your Favorite Story
Day 13: Your Favorite "I Love You"
Day 14: Your Favorite Kiss
Day 15: Your Favorite Ending
Day 16: A Kdrama you started but can't finish
Day 17: A Kdrama you've watched more than once
Day 18: The Worst Kdrama that you've watched until the end
Day 19: Your Best Actor
Day 20: Your Best Actress
Day 21: Your Worst Actor
Day 22: Your Worst Actress
Day 23: Your Best Couple
Day 24: Your Worst Couple
Day 25: Your First Kdrama
Day 26: Your Recently Finished Kdrama
Day 27: A Kdrama loved by many but you don't seem to like
Day 28: A Kdrama not loved by many but you seem to like
Day 29: A Kdrama which made you so happy
Day 30: A Kdrama which made you so sad