30 Days of KDramas Challenge
Day 13: Your Favorite "I Love You"
I thought at first of "Game over-mida.. I want to start a love with this woman." (Jeon Jin-ho,
Personal Tast
e.) But heck, he doesn't tell it to her directly, but to the third wheels who kept butting in.
So we go back to an old, old favorite...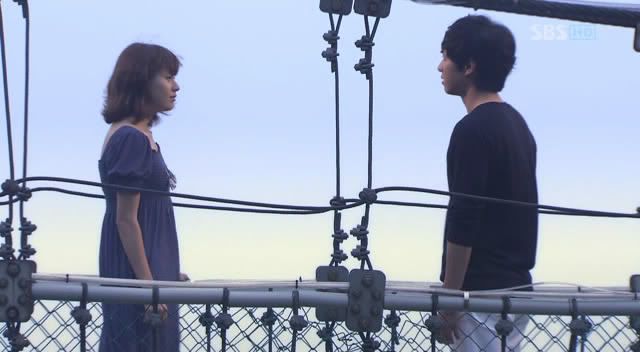 "Stop right there! What do those things matter? I trust you. I like you. I want to have you."
I knew there were so many reasons I loved Hwan, and this is one of them
,
from the end of Episode 21 in
Shining Inheritance/Brilliant Legacy.
Everyone else around him (except for Granny) is telling him what a wicked, scheming girl Eun Sung is. But in the end, he trusts his heart. Don't we all wish someone would love us like that?
Day 14: Your Favorite Kiss
Day 15: Your Favorite Ending
Day 16: A Kdrama you started but can't finish
Day 17: A Kdrama you've watched more than once
Day 18: The Worst Kdrama that you've watched until the end
Day 19: Your Best Actor
Day 20: Your Best Actress
Day 21: Your Worst Actor
Day 22: Your Worst Actress
Day 23: Your Best Couple
Day 24: Your Worst Couple
Day 25: Your First Kdrama
Day 26: Your Recently Finished Kdrama
Day 27: A Kdrama loved by many but you don't seem to like
Day 28: A Kdrama not loved by many but you seem to like
Day 29: A Kdrama which made you so happy
Day 30: A Kdrama which made you so sad
Also, I want to do these bonus days:
Day 31: Your favorite KDrama character (lead or supporting)
Day 32: Your favorite casting ensemble
Day 33: Your favorite plot/ending twist
Day 34: Most exasperating character