30 Days of KDramas Challenge
Day 15: Your Favorite Ending
But I like a lot of endings! Keh, that didn't sound right.
I've realized I like the upbeat endings, but they don't have to be the happy-ever-after kind with a wedding. I like the open-ended ones, which show possibilities but nothing final. Because that's what life is really like-- life doesn't end with your wedding. It goes on.
So... short listed are
The Woman Who Still Wants to Marry
,
My Name is Kim Sam Soon
,
Dalja's Spring
, and
Dream High
.
And the winner is....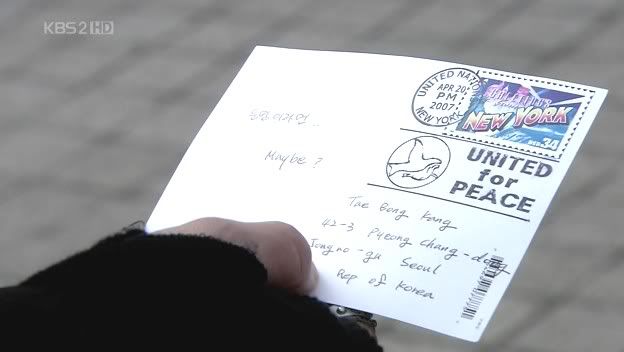 "If it's fate... maybe?"
"If it's fate... it must be!"
-Ep. 22 (Final), Dalja's Spring
Day 16: A Kdrama you started but can't finish
Day 17: A Kdrama you've watched more than once
Day 18: The Worst Kdrama that you've watched until the end
Day 19: Your Best Actor
Day 20: Your Best Actress
Day 21: Your Worst Actor
Day 22: Your Worst Actress
Day 23: Your Best Couple
Day 24: Your Worst Couple
Day 25: Your First Kdrama
Day 26: Your Recently Finished Kdrama
Day 27: A Kdrama loved by many but you don't seem to like
Day 28: A Kdrama not loved by many but you seem to like
Day 29: A Kdrama which made you so happy
Day 30: A Kdrama which made you so sad
Also, I want to do these bonus days:
Day 31: Your favorite KDrama character (lead or supporting)
Day 32: Your favorite casting ensemble
Day 33: Your favorite plot/ending twist
Day 34: Most exasperating character
Day 35: Favorite line/s by a supporting character
Day 36: K-drama character with the wardrobe you most covet.