30 Days of KDramas Challenge
Day 05: Your Favorite Female Third Wheel Character
This is actually easier... should I bother with a short list? :D
Because I've blogged about her so many times already. Because I think she was a much more interesting character than her stepsister lead character. Because she deserved more than what she got. I'm still ambivalent over the whole "oppa" thing, and I'm sure a lot of non-Korean viewers totally got confused as well. Until now, people ask me if she was his girlfriend or not. Because she was his best female friend for a long time, and he gave her so much attention she ended up falling for him, only to find all of that suddenly changed because stepsister came on the scene and was supposed to be so plucky and valiant and good that he grew to like her. Not that you can force love-- I just ended up feeling sorry for her, and mad at him, although he's my favorite male lead character. She's also the first non-heroine whose name I use.
Yoo Seung Mi of
Shining Inheritance/Brilliant Legacy
, I hope you finally find someone to love you the way you deserve.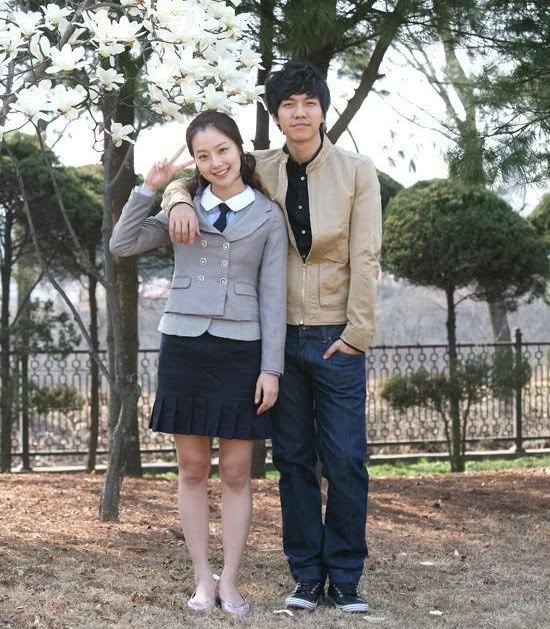 Seung Mi with Hwan oppa.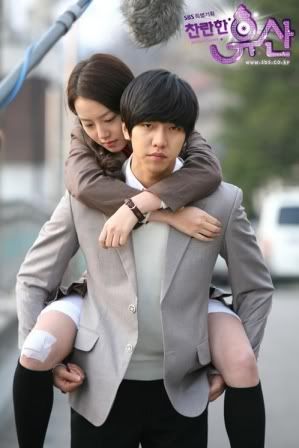 Next time if anyone tries to hurt you, just tell them that Sunwoo Hwan is your oppa.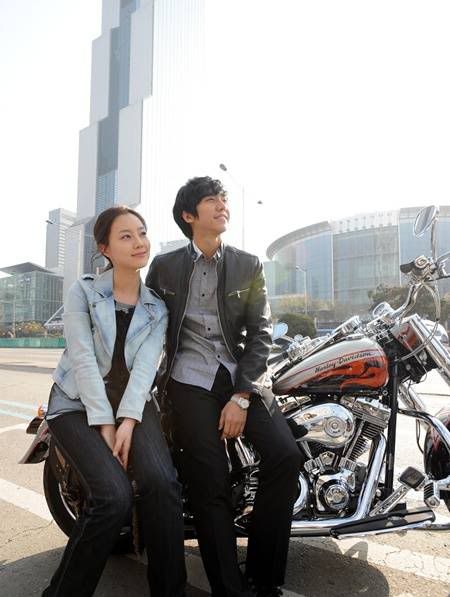 I'll take you for a motorcycle ride because you said your heart was troubled.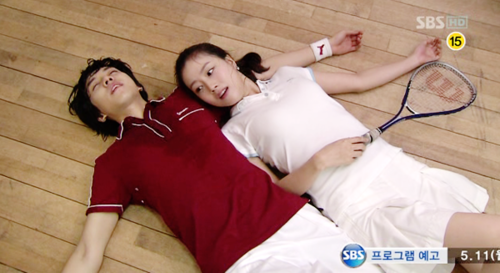 He cushioned her fall, and asked, "Little one, are you okay?" Contrast this with the water scene in Day 1.
Day 06: Your Favorite Song from a Kdrama OST
Day 07: Your Favorite Line/s by a Male Lead Character
Day 08: Your Favorite Line/s by a Female Lead Character
Day 09: Your Favorite Line/s by a Male Third Wheel
Day 10: Your Favorite Line/s by a Female Third Wheel
Day 11; Your Favorite Dialogue
Day 12: Your Favorite Story
Day 13: Your Favorite "I Love You"
Day 14: Your Favorite Kiss
Day 15: Your Favorite Ending
Day 16: A Kdrama you started but can't finish
Day 17: A Kdrama you've watched more than once
Day 18: The Worst Kdrama that you've watched until the end
Day 19: Your Best Actor
Day 20: Your Best Actress
Day 21: Your Worst Actor
Day 22: Your Worst Actress
Day 23: Your Best Couple
Day 24: Your Worst Couple
Day 25: Your First Kdrama
Day 26: Your Recently Finished Kdrama
Day 27: A Kdrama loved by many but you don't seem to like
Day 28: A Kdrama not loved by many but you seem to like
Day 29: A Kdrama which made you so happy
Day 30: A Kdrama which made you so sad
Also, I want to do these bonus days:
Day 31: Your favorite KDrama character (lead or supporting)
Day 32: Your favorite casting ensemble
Day 33: Your favorite plot/ending twist
Might add some as I think of them. Yes, that obsessed.