Uh-oh. Running a little late with my teaser today. Been re-reading my Trese collection and thought I'd do something different for a change, so...
Trese is my most favorite graphic novel series of late. Spanning 13 episodes contained in three books at present, plus one episode featured in local magazine Rogue, and a guest appearance by protagonist Alexandra Trese in the series Skyworld, Trese might very well be called a cult classic that is on its way to greater glory. The series has had reviews in several magazines to date including Swedish literary magazine Karavan, as well as a glowing testimonial from
Sandman
creator and Newbery Award winner
Neil Gaiman
. Haha, obviously I am /not/ a fan :P
The series tagline goes:
Whenever crime takes a turn for the weird, the police call Alexandra Trese.
Without further ado, here's my teaser for today from my favorite Trese story, "Our Secret Constellation"... Hint: This is actually also a fan fic of a Filipino classic komiks series and an unforgettable character who endures to this very day. Guess who.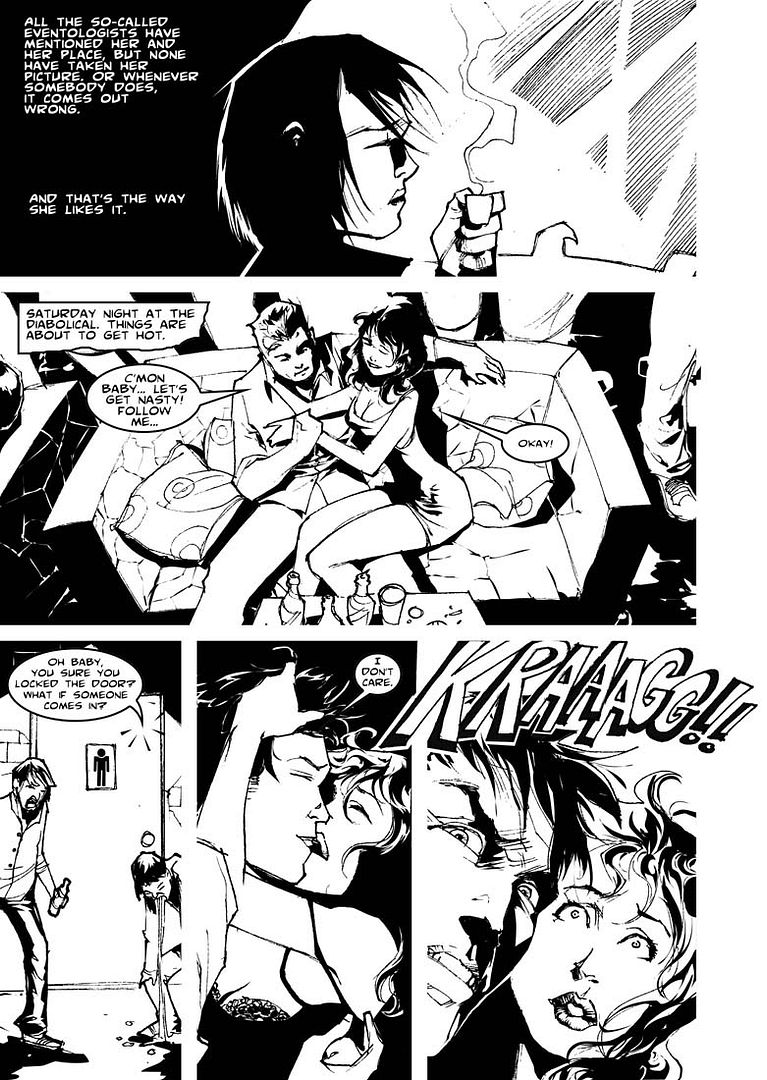 -p. 2, "Our Secret Constellation" from the compilation "Trese: Unreported Murders" written by Budgette Tan and illustrated by Kajo Baldisimo
Trese Komiks has its official site at http://tresekomix.blogspot.com/.
Teaser Tuesdays is a weekly bookish meme, hosted by
MizB
of
Should Be Reading
. Anyone can play along! Just do the following:
* Grab your current read
* Open to a random page
* Share two (2) "teaser" sentences from somewhere on that page
* BE CAREFUL NOT TO INCLUDE SPOILERS! (make sure that what you share doesn't give too much away! You don't want to ruin the book for others!)
* Share the title & author, too, so that other TT participants can add the book to their TBR Lists if they like your teasers!