I realize this is a very subjective topic, but I just had to post this.
We keep reading books or watching movies or dramas and fall in love with the characters and the stories, but then we realize that the lead male character isn't necessarily a good boyfriend or husband. Many of our favorite male characters fall down in the romance department because their pride, arrogance, or fears get the better of them. I know it makes them more interesting (and more like real people) as characters to be so flawed, but they end up hurting the women in their lives or leave them hanging in fear and anxiety. Some may justify this by saying that adversity builds character and all that, but what does it say about the characters when they deliberately treat each other with coldness or cruelty, or cheat on them, knowing that the other person loves them? Thus, when we encounter that one rare male lead character who actually devotes everything to the happiness and welfare of the woman he loves, we all wish he was real. He's that extremely rare specimen, the one man a woman can trust with all her heart, the one who will always come through for her. Unfortunately for us real-life ladies, such men are few and far between-- and just all too perfect to be real.
Nevertheless, I've listed the few fictional men I've encountered whose devotion to the women they love made me wish they were mine.
WARNING: SPOILERS!!!
Sunwoo Hwan (Lee Seung Gi), Shining Inheritance / Brilliant Legacy.
Everyone around him was trying to make him believe the worst of Go Eun Sung, but Hwan, conflicted as he was, followed his heart. I'm glad he did.
* * *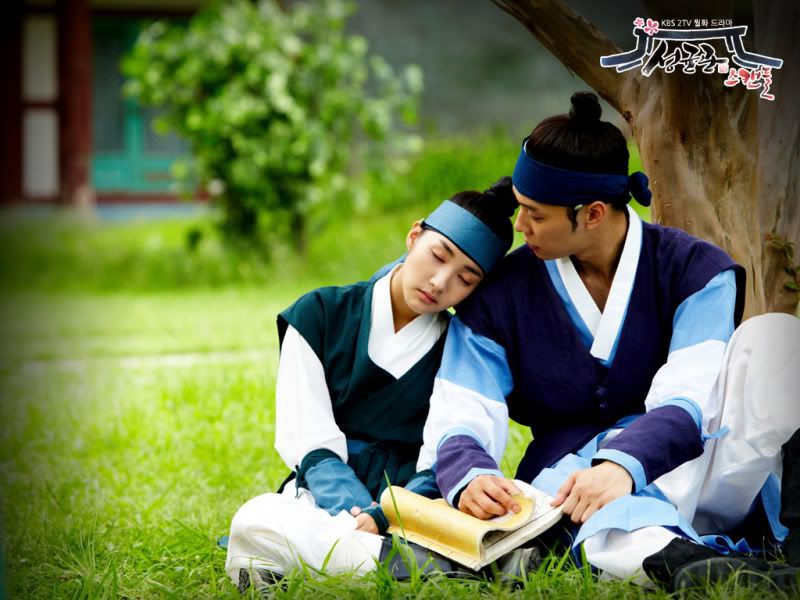 Lee Sun Joon
(Park Yoochun),
Sungkyunkwan Scandal
.
Sun Joon is one of my favorite male leads, and he's a man for anyone's dreams-- handsome, rich, noble, brilliant, and accomplished. And highly principled, which I like a lot. Maybe a lot of people thought he was too fuddy-duddy, but Sun Joon always came through when it counted, even when he wasn't fully sure what Yoon Hee was up to. What I like best about their relationship is the easy friendship, even competition, between him and her. His girlfriend is his best friend and closest academic rival-- whether they're having a showdown or teaming up, they're extraordinary. Some may say he cheated on her with Hyo Eun, but I say he didn't know then that she loved him. :P
* * *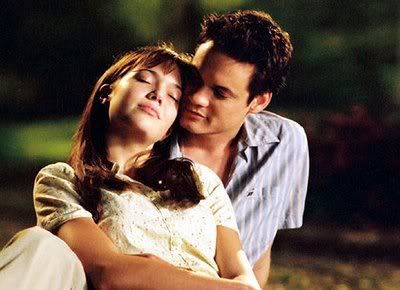 Landon Carter
(Shane West),
A Walk To Remember
. A movie I've watched umpteen times just for the pleasure of seeing Landon fall for Jamie and want to do anything for her, including helping her to accomplish her bucket list.
* * *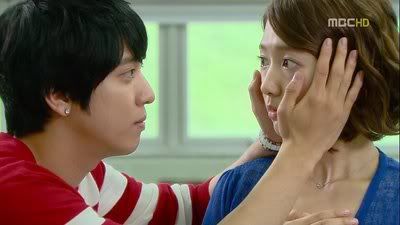 Lee Shin
(Jung Yong Hwa),
You've Fallen For Me / Heartstrings
.
This drama reminded me a lot of
A Walk To Remember
-- I guess both male leads gave me the same warm fuzzy feeling. Shin's the one boy who was never devoured by insecurity as to his role in his girlfriend's life. Once he fell for Lee Kyu Won, he fell head over heels. He was always there to support her, to comfort her, to protect her, to catch her when she fell, even to let her go when she needed to be given that push to encourage her to fly. Usually, that's the girl's role-- Shin reversed it. He was confident enough about who he was and what he was capable of, to be able to wish the same or even better for Kyu Won, and to not begrudge her for surpassing him. Shin-ah, do you have a hyung just like you? I'd like someone in my life just like you, kthx.