I've been reacquainting myself with some of my old books that I'd left behind here at my parents', so today's teaser is from a classic that was later made into a TV miniseries. Judith Krantz's books are always such fun reads.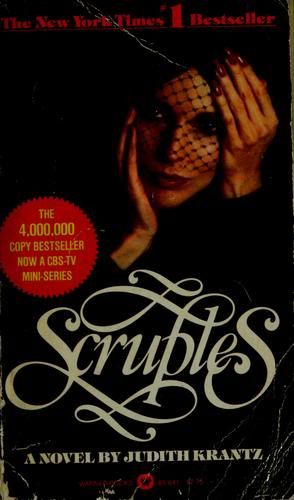 Of course friendship was an important thing, more important really than love, for it lasted, while love -- just look where love had brought him. She could have warned him about Melanie, but it had been none of her business.
-p. 246,
Scruples
by
Judith Krantz
Teaser Tuesdays is a weekly bookish meme, hosted by MizB of Should Be Reading. Anyone can play along! Just do the following:
* Grab your current read
* Open to a random page
* Share two (2) "teaser" sentences from somewhere on that page
* BE CAREFUL NOT TO INCLUDE SPOILERS! (make sure that what you share doesn't give too much away! You don't want to ruin the book for others!)
* Share the title & author, too, so that other TT participants can add the book to their TBR Lists if they like your teasers!