I realize I haven't posted in a long time! The past seven weeks have been \occupied with moving home (a three-day, two-night trip by boat) and then getting my laptop reformatted and another internet connection set up. Apologies for the disappearance!
Since it's Valentine's Day, what more fitting teaser to post than a romance from a groundbreaking author? I think I'll never outgrow Kathleen Woodiwiss.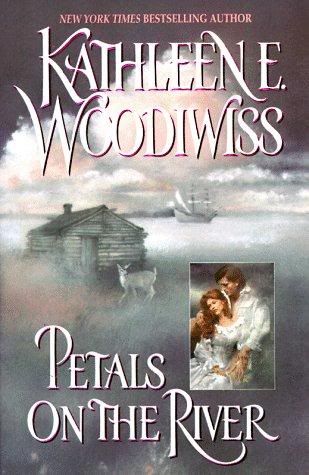 As he slipped his hands about her slender waist and swept her to the boardwalk, Shemaine noticed that his face had taken on a ruddy hue beneath the bronze, as if he were abashed at the possibility that she might think him rude or uncouth. It did strange things to her heart to perceive that boyish quality in such a stalwart man.
-p. 135,
Petals on the River
by
Kathleen Woodiwiss
Teaser Tuesdays is a weekly bookish meme, hosted by MizB of Should Be Reading. Anyone can play along! Just do the following:
* Grab your current read
* Open to a random page
* Share two (2) "teaser" sentences from somewhere on that page
* BE CAREFUL NOT TO INCLUDE SPOILERS! (make sure that what you share doesn't give too much away! You don't want to ruin the book for others!)
* Share the title & author, too, so that other TT participants can add the book to their TBR Lists if they like your teasers!