Exactly what I said in the title. There are dramas that I watch for the sake of watching and there are dramas that I watch over and over again, sometimes just for certain scenes that I like, sometimes because of the characters, sometimes because of the story, or the dialogue. Just like comfort food, they make me feel better when I'm down, or have had a long and tiring day.
5. Personal Taste / Perfect Match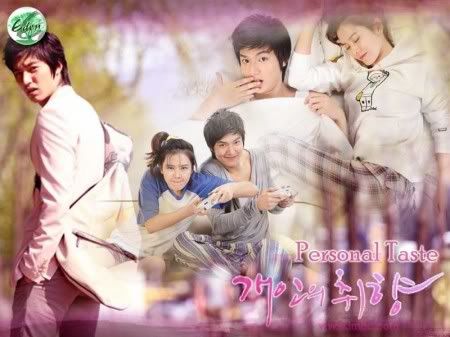 Starring:
Sohn Ye-jin and Lee Min-ho
Why I like to rewatch it:
Cute scenes. The napkin episode. Game over. The chemistry between Jin-ho and Gae-in. And 16 episodes of His Hotness, Lee Min-ho, who personified the title "Perfect Match"
*long, contented sigh*
4. Dream High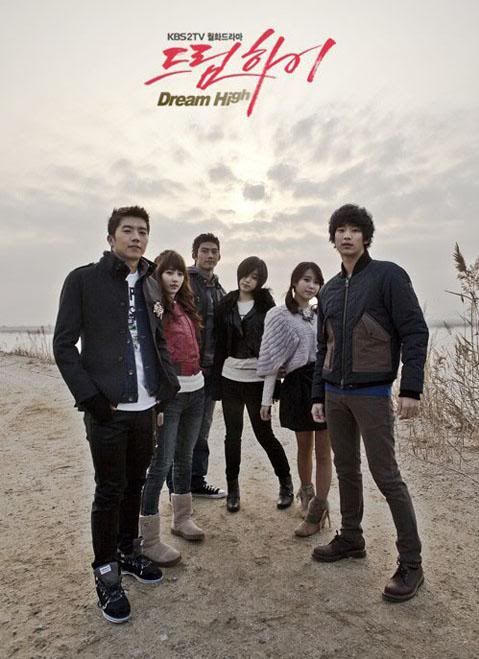 Starring:
Kim Soo-hyun, Suzy, Taecyeon, Ham Eun-jung, IU, Wooyoung.
Why I like to rewatch it:
The power of dream. Misfits to winners. Lots of musical and dance numbers, including
Genie
,
Dream High
, and my personal favorite,
Winter Child
. The "milky couple" is so cute. Kim Soo-hyun is so awesome-- from yokel to preppy to bad boy. And I know people say Suzy doesn't know how to act, but she made me feel for her character Hye-mi! Yes, even when she starts throwing shoes.
3. Sungkyunkwan Scandal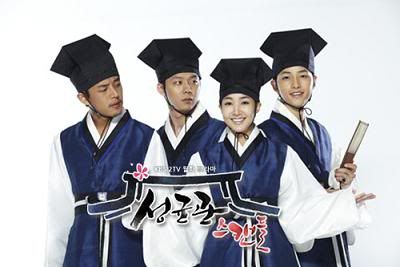 Starring:
Micky Yoochun, Park Min-young, Song Joong-ki, and Yoo Ah-in
Why I like to rewatch it:
The Joseon F4 aka Jalgeum Quartet, and the fact that they each have their own significant part to play in the drama, not just as part of a group. Yoon-shik/Yoon-hee and the archery contest. Song Joong-ki's character and his trademark quote "I am Gu Yong-ha!" Jaeshin's hiccups. Sun-joon and the power of scholarly reasoning makes nerds rule. Butt-fights and hijinks. That it also touches on such things as the responsibilities of government to its people, and the idealism of youth, doesn't hurt either.
2. The Woman Who Still Wants to Marry/Still, Marry Me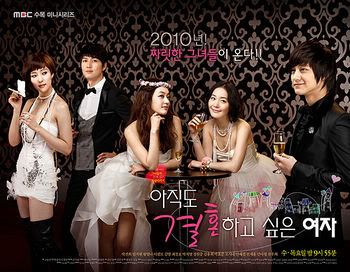 Starring:
Park Jin-hee, Wang Bit-na, Eom Ji-won, Kim Bum, Choi Chul-ho, Lee Pil-mo, Park Ji-young
Why I like to rewatch it:
The power of girlfriends. Bu-ki's sage advice on love and life and that you don't need to be married/in love in order to be happy with your life. Adorable Kim Bum, even with gray hair.
1. Shining Inheritance / Brilliant Legacy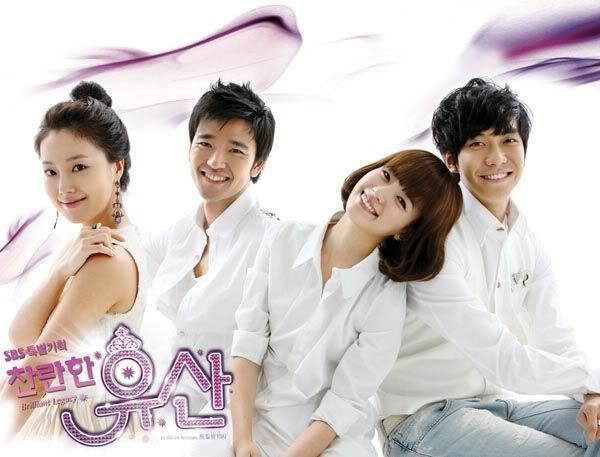 Starring:
Lee Seung-gi, Han Hyo-joo, Moon Chae-won, Bae Soo-bin
Why I like to rewatch it:
This is the drama that started my K-drama craze. I know people say Han Hyo-joo can't act to save her life, but still. The main attraction for me here is Lee Seung-gi's character Hwan and his evolution from first-class jerk to hero, and for the life of me I still can't figure out how I fell in love with a character whom I wanted to smack senseless in the first few episodes!